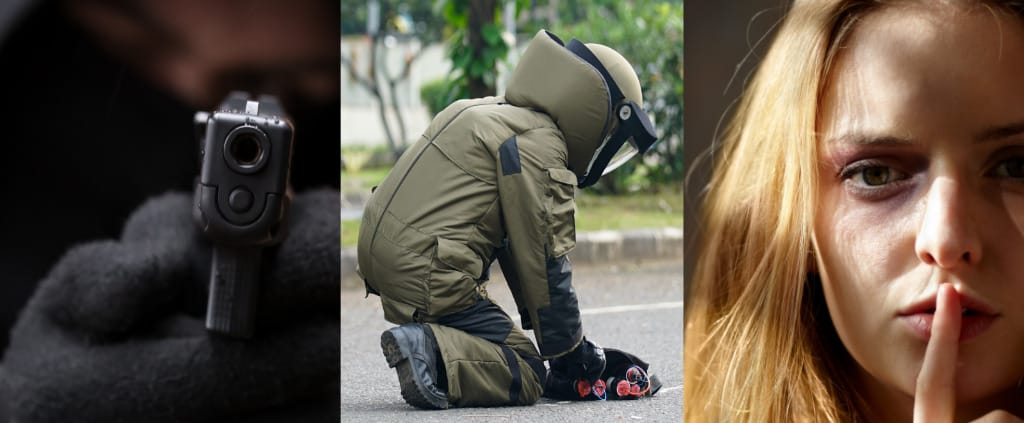 The Summit and The Terrorist – Aarhus' most urgent mission ever!
Aarhus hosts the establishment of the new Scandinavian Security Council. A joint Scandinavian collaboration to fight terrorism and attempts to destabilize our society.
In addition to a wide range of officials, the heads of state from Denmark, Norway and Sweden, as well as the heads of the intelligence services of the three countries, will attend.
At City Hall, preparations are well underway, but suddenly a bomb-sniffing dog accidentally finds a "dead mailbox" with an encrypted SD card in City Hall Park.
You are called in as an elite anti-terrorist unit specializing in codes and encryption.
Your task is to work with the intelligence services to ensure that the establishment of the Scandinavian Security Council can go ahead as planned.
You need to use your encryption skills to decipher the code on the found SD card. This map contains important information that can uncover the threat to the Scandinavian Security Council.
Once you've accessed the files on the map, analyze the information you access. Find out who is behind the threat and where the potential danger can be averted.
You only have three hours to complete the task before the event begins.
Good luck, agents! Scandinavian security depends on your skills and determination. Time is short and the consequences are huge!
The mission starts at the sculpture:
Grisebrønden (Ceres Brønden)
City Hall Square
8000 Aarhus C.
LANGUAGE: DANISH

The terrorists speak English.
349,00 kr. including tax Add to cart
LANGUAGE: ENGLISH
349,00 kr. including tax Add to cart
DURATION: max 3 hours
LENGTH: 2.7 km.
LEVEL: Hard
RECOMMENDED TEAM SIZE: 2-5
As soon as your payment has gone through, you will receive the Game Guide, Game Code and Link to the game.
Each game code gives access to log into the game with a mobile phone once.
Please note that in this game you may need to download additional material.
It must be done from one or more other mobile phones that do not need to be logged into the game.